large dental sla LCD 3d printed partial dentures dental applications New change
2022-01-14
New changes in dentistry

For a long time, the imitation roots of 3D printer for dental implants cannot be customized. However, due to individual differences, the imitation roots of different sizes may damage the normal tissue and take a long time to make.

For example, in the traditional method of making porcelain fused to metal teeth (i.e. the crown part of 3D printer for dental implant Guides), the patient takes about 1 week to remove the teeth. Silicate and alginate are used as impression materials in traditional manufacturing methods. First, make and remove the impression from the patient's mouth. Then the model is made by plaster pouring, and then the plaster model is sent to the denture processing plant. As the factory needs mass production, it usually takes one week to take the teeth.

But now, dentists can use the oral 3D scanner to get the anatomical panorama of the mouth, jaw and teeth. Using these digital information, the 3D printer can produce a very accurate 3D printing model in a few hours.

Nowadays, direct 3D printing denture can also be realized. Piocreat, a subsidiary of piocreat, has a printing material certified by FDA. These 3D materials can be directly used to print temporary crowns. The temporary crown can be worn by patients for up to 10 years. Many professionals predict that by 2023, most dentists will gradually start to use 3D printed denture tooth crowns, which does not require dental laboratories to carry out highly professional production, but also meet the different needs of patients for crowns.

In addition, orthodontic appliances produced by 3D printing technology are also applied. Compared with traditional orthodontic appliances, 3D printed partial dentures transparent orthodontic appliances are not only invisible and beautiful, but also the size is more suitable for the patient's tooth state at each stage during the correction. Compared with the traditional method, which needs to rely on the experience of dentists for adjustment, this correction technology has more advantages. Piocreat, a subsidiary of piocreat, produces transparent orthotics with 3D printing equipment and materials. Using 3D printing technology to make metal crowns, fixed bridges and other restorations has also become a technology applied in the dental industry.

For the growing owners of dental laboratories, digital dentistry is already in sight. By integrating CAD / CAM automation into its strategic business model, dental laboratories not only save time and labor, but also improve the quality and accuracy of dental implant parts they manufacture.

Today, dental laboratories around the world are using 3D printing solutions: get accurate dental artificial stone models directly from oral scanning digital files; Integrated with three-dimensional dental scanner and a series of dental design software; Generate realistic dental veneer prototypes - allow patients to test their required dental veneers before ordering; Generation of delivery trays - allowing dentists to more accurately align and inlay tooth veneers; The surgical guide plate and orthodontic correction instrument are directly converted through the selected software; Quickly and accurately generate a series of transparent orthotics and retainers through digital files.

In the process of specific dental diagnosis and treatment, the dental laboratory integrates oral scanning, CAD / CAM design and 3D printing to accurately and quickly generate crowns, bridges, dental artificial stone models and a series of orthodontic correction instruments for the dental clinic.

For a long time, in the dental field, manual modeling is a time-consuming and energy-consuming thing. Now there are dental 3D printed denture and Dental Lab 3D printer engaged in heavy work, which eliminates the bottleneck of manual modeling, so as to realize the growth and growth of business.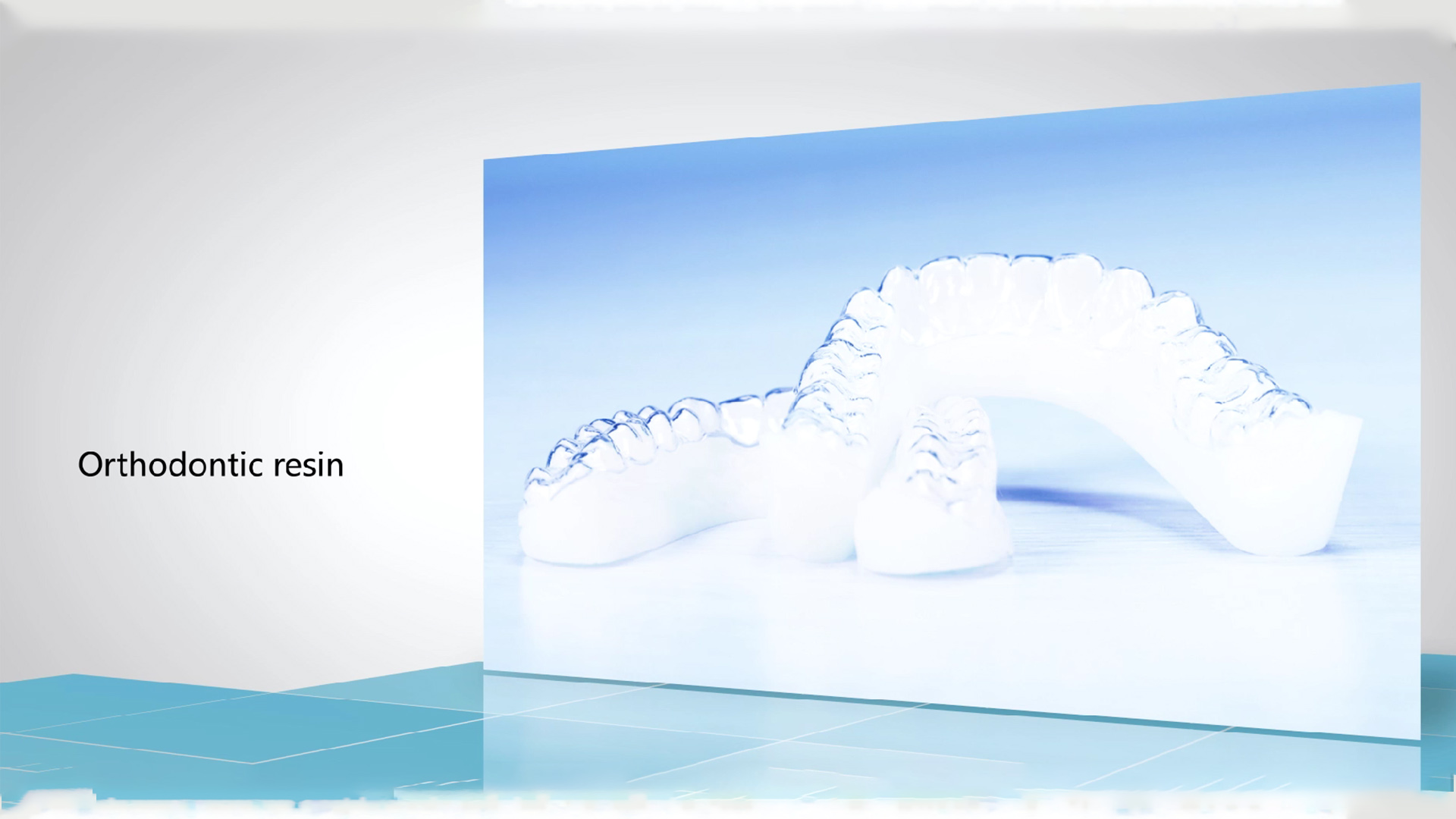 In recent years, in the field of Stomatology, 3D printing technology has been gradually applied to various specialties with its unique advantages. The principle of dental 3D printer models technology and its clinical application in oral and maxillofacial surgery, prosthodontics, stomatology and orthodontics are being continuously expanded, which deserves the attention of all stomatological hospitals and clinics.

Although the materials supporting 3D printing are still relatively limited, mainly liquid resin, wax, metal powder, etc., under the general trend of oral digitization, the further research and development of oral 3D imaging technology, 3D printer for dental office tissue engineering scaffolds, crowns and bridges, personalized brackets and so on will not only bring a revolution to the concept of dentistry, At the same time, it will also bring subversive development to oral clinic.

For example, the current non bracket invisible orthodontic technology is in a rapid development stage, in which rapid shape 3D printer dental technology also plays an important role. Its core technology includes the following three parts: first, 3D reconstruction of dental digital model; Then, the tooth movement is simulated by computer-aided diagnosis and design. After determining the scheme, the simulated tooth and jaw model is printed by 3D printing technology; Finally, the invisible orthotics were made by hot pressing film forming technology. With the maturity of dental 3D printer resin technology, it can make a more accurate dental model and reduce the production cost, which can significantly promote the popularization of invisible orthodontic technology.
Recommended information